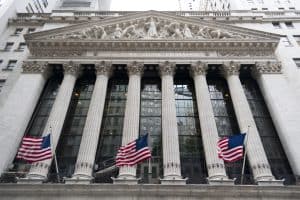 The US financial regulator has moved forward with plans to overhaul control over the equity consolidated tape, ordering exchanges to submit new plans for governance of the crucial market data.
An order issued by the US Securities and Exchange Commission (SEC) has directed equity exchanges and the Financial Industry Regulatory Authority (FINRA) to propose new National Market System (NMS) plans, which produce the public consolidated tape and disseminate the data.
The SEC said the move aims to address conflicts of interest in the governance of the equity tape. It also follows a proposal and comment period from the SEC which suggested that broker-dealers and investment firms gain voting rights, subsequently limiting the control of incumbent exchange operators.
Incumbent exchange groups including Nasdaq, NYSE and Cboe, alongside FINRA, have total control and voting rights over how the produced and disseminated under the current regime, prompting concerns from market participants that the venues have an unfair monopoly on the critical market data.
"Today's action reflects careful analysis and deliberation on modernising and improving access to equity market data and, as a result, our equity market structure more generally," said SEC Chairman Jay Clayton. "Today's Commission action is based on extensive input from a broad range of investors and market participants and reflects the commitment of the women and men of the SEC to fairness in our markets and the interests of investors."
Brett Redfearn, director of the division of trading and markets at the SEC, said during a speech in March last year that the governance of the data was outdated given the rise of electronic trading and a shift in how exchanges now operate.
"This structure was put in place in the 1970s, at a time long before the exchanges converted to for-profit entities. Times have changed. Technology has changed," he said. "Today, the exchanges are owned by public companies with obligations to shareholders and have significant revenue streams from the sale of competing data products."
The SEC concluded in its recent order that until a new NMS plan is approved, the current structure will continue to govern the equity consolidated tape. Market participants will be allowed to provide feedback on any new plan.