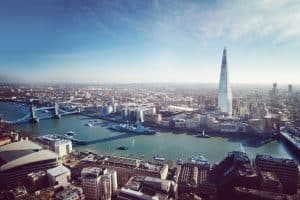 LCH has named Matthew Fetta as the clearinghouse's new chief operating officer for its SwapClear and listed rates business.
Fetta will take up the role on 9 December, relocating from New York to London.
Having spent the last decade with hedge fund giant Citadel, he was most recently the deputy chief operating officer for its global fixed income group. He joined the firm's macro and fixed income fund when it was launched in 2009, and built a global team that managed the non-investment functions of the fund.
Prior to Citadel, Fetta held other fixed income positions with banking institutions JP Morgan and RBS.
He replaces Susi de Verdelon, who took on the senior position as head of LCH SwapClear in July.
In late November LCH SwapClear announced it had cleared a total of $1 trillion notional of swaps referencing the secured overnight financing rate (SOFR) so far this year.
LCH SwapClear first introduced clearing in interest swaps referencing the recently-introduced SOFR benchmark in July last year, with 
Credit Suisse, Goldman Sachs and JP Morgan
among the first participants to clear the products.