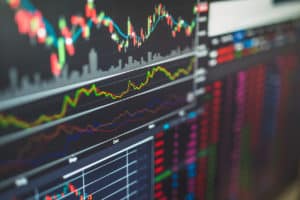 Cowen has expanded its UK-headquartered execution services business with four senior trading hires from major institutions including Citi, Societe Generale and Macquarie.
The broker-dealer confirmed that the new senior hires within Cowen Execution Services follows recent growth in trading on its platform, after launching in October last year and since executing around $75 billion in non-dollar trades. 
Among the new hires, Kenneth Kane joins Cowen in London as managing director on the global portfolio trading team, having most recently served as European head of portfolio trading at Macquarie. Kane also served in the same role at Credit Suisse, where he spent 15 years building out the bank's global execution business in Europe.
Similarly, Colleen Schlachter joins Cowen based in New York as a director on the global portfolio trading team from Societe Generale, where she was formerly a sales trader on the global execution services team. Schlachter also previously worked on the global program trading desk at JP Morgan providing sales trading coverage to US asset managers trading equities.
Elsewhere, Cowen has hired Critesh Patel in London as director and head of execution consulting in Europe. Patel was previously vice president of quant strategy at Macquarie, and also spent two years at Credit Suisse on the algo trading desk.
Finally, Ross Duncan has been appointed director on Cowen's high-touch sales trading desk in London. Duncan most recently spent seven years with Citi as an equity sales trader leading coverage on various investment managers out of London. He also previously worked at Merrill Lynch for six years covering hedge funds.  
Cowen added that it is continuing to invest in its electronic platform, and has recently added relative limit functionality and additional liquidity resources, including access to Liquidnet's resting buy-side liquidity pool.
The broker-dealer said in January this year its European algorithm suite mirrors its US products, with enhancements to help firms navigate market structure nuances and regulatory requirements such as MiFID II. In October last year, Cowen made seven senior hires from Deutsche Bank's EMEA execution services team, including former EMEA head, Matt Cyzer, who was appointed CEO of Cowen Execution Services, based in London.
"As our business continues to grow at pace, Cowen is making the critical strategic investments required to expand our platform and execution service offering. We retain constant focus on maintaining the high level of trust and confidence our clients have placed in us reflecting our core principles," said Cyzer. "The addition of Colleen, Ken, Ross and Critesh to our team together with the aforementioned advances in greater liquidity reach and overall product enhancements reflect our continued commitment to offer a best in class global trading platform to our clients."