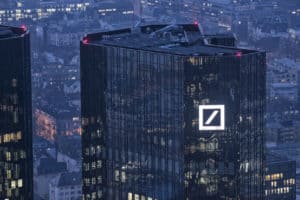 Broker-dealer Cowen has made seven senior hires from Deutsche Bank's EMEA execution services team, including former EMEA head, Matt Cyzer, who has been appointed CEO of Cowen Execution Services in London.
As well as Cyzer, Cowen has appointed Carl Hayes as head of EMEA sales trading, Carl Dooley as head of EMEA trading, Thomas Campbell as director of electronic sales trading, and James Snell, Robert Brain and Andrew Tomlinson as sales traders from Deutsche Bank.
The moves follow Deutsche Bank's decision to pull out of prime brokerage and electronic equities by transitioning the businesses to BNP Paribas, as part of the biggest business overhaul the bank has seen in a decade. Reporting to Dan Charney, co-president of Cowen and Company, Cyzer and his former Deutsche Bank colleagues will drive growth in Cowen's sales and trading platform globally.
"We are fortunate to have been in position to bring on a very select team of highly skilled professionals with unparalleled experience in the sector," Charney commented on the new hires. "Having Matt and his team join Cowen will add to our depth and breadth as we build on our significant momentum. We are very excited to have Matt join us as CEO of Cowen Execution Services Limited and look forward to his leadership and contributions."
Prior to Deutsche Bank, between 2012 and 2018 Cyzer served as head of Europe at BTIG where he led the firm's equities sales and trading business and oversaw its expansion into Europe. He was also formerly co-head of European equity execution services at Goldman Sachs from 2002 until 2011.
"Speaking for us all, we're especially thrilled to be joining an organisation with such a strong culture and focus on its clients," Cyzer commented. "We are eager to help them further leverage a robust and differentiated platform that brings together sales, trading and market intelligence.  It is a great opportunity for all of us, and I look forward to working closely with the team to grow revenue and identify opportunities for our clients to outperform."
Cowen Execution Services was formerly the brokerage and trading services business of Convergex, including equity sales and electronic trading, commission management and prime services. Cowen acquired Convergex in 2017 to expand its brokerage and trading business, creating one of the largest independent US equities trading platforms reaching 108 countries globally.