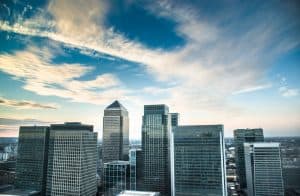 US-based broker-dealer Cowen has confirmed the launch of its full-suite of liquidity seeking algorithms and execution products in Europe.  
Cowen Execution Services said in a statement that its European algorithm suite mirrors its US products, with enhancements to help firms navigate market structure nuances and regulatory requirements such as MiFID II.
The European products also include Cowen's 'heatmap' routing logic technology to improve efficiencies for clients seeking dark liquidity. Cowen said the stock-specific routing table, and intraday machine learning technology, allows the firm to trade faster and with less market impact. Cowen does not operate as a systematic internaliser or multilateral trading facility in Europe, adding it is agnostic in terms of order routing.
"Cowen is the only full service, non-bulge investment bank and agency equity trading platform with premier research and execution services that remains unconflicted and singularly focused on client outperformance," said Dan Charney, co-president at Cowen. "Our US clients have benefited from the fact that we are 100 percent aligned with their execution needs and have access to trading algorithms that support venue liquidity and price analysis, parent/child order performance, anonymity, and critical aspects of order execution practices."
In October, Cowen made seven senior hires from Deutsche Bank's EMEA execution services team, including former EMEA head, Matt Cyzer, who was appointed CEO of Cowen Execution Services based in London.
As well as Cyzer, Cowen appointed Carl Hayes as head of EMEA sales trading, Carl Dooley as head of EMEA trading, Thomas Campbell as director of electronic sales trading, and James Snell, Robert Brain and Andrew Tomlinson as sales traders from Deutsche Bank.
"Cowen's unique trading products are derived through quantitative research focused on market microstructure, portfolio execution optimisation, anti-gaming, short term alpha modelling, and execution optimisation, among other factors. In addition, our algos can be tailored to specific client needs," Cyzer commented on the European launch. "Our entire approach is best execution that is unconflicted with post-trade analysis to ensure constant evolution against ever changing market structure."