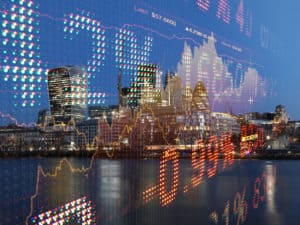 JP Morgan's long-serving global head of FX options has departed after 25 years with the US bank to join FX options e-trading platform provider Digital Vega.
Rob Wemyss has been appointed head of business development and non-executive director, tasked with supporting product development and the firm's expansion strategy. He has worked as global head of FX options at JP Morgan since 2015, having led the business for Europe, the Middle East and Africa prior to that.
Digital Vega's flagship multi-dealer Medusa platform looks to help institutional clients navigate the shift in over the counter (OTC) and derivatives markets to more electronic trading models.
"Transparency, automation and workflow efficiency are driving the market increasingly towards trading FX Options electronically. Digital Vega is already considered the market leader, and by investing in new products and services we expect to capture future market growth," Wemyss commented on his new role.
In July, Digital Vega onboarded Standard Chartered as a liquidity provider to the platform. Standard Chartered actively trades more than 100 currencies, and prices a range of emerging markets and G10 currencies. More recently, Digital Vega hired the former head of FX options trading in Asia at Standard Chartered, Simon Nursey, and the former head of EMEA FX and emerging markets at Nomura, Asa Attwell. 
"During 2020 we aim to cement our leading position in multi-dealer FX Options trading by adding more liquidity providers and clients, increasing automation in our Vanillas platform and launching a new Exotics service," said Mark Suter, executive chairman and co-founder at Digital Vega. "We are delighted to welcome Rob to Digital Vega, where his unparalleled industry experience and senior level contacts with liquidity providers and clients will help to maximise our growth."