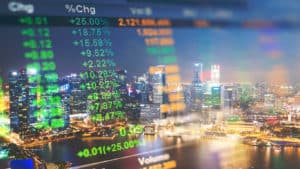 FX options electronic trading firm Digital Vega has made two senior hires from Standard Chartered Bank and Nomura to support its expansion efforts.
In a statement, Digital Vega confirmed that it has hired Simon Nursey, previously head of FX options trading in Asia at Standard Chartered, as head of Asia. Nursey had been with Standard Chartered since 2012 and prior to that spent 17 years with BNP Paribas as global head of currency options trading.
Asa Attwell also joins Digital Vega as head of product development from Nomura where he was formerly head of EMEA FX and emerging markets. Similar to Nursey, Attwell previously spent 16 years working at BNP Paribas in various FX options roles, most recently as head of G10 FX trading.
Alongside Nursey and Attwell, Digital Vega has appointed Laura Winkler as EMEA relationship manager. She joins the FX options trading specialist from Luxoft Financial Services, and has formerly worked at State Street's Currenex business and at Thomson Reuters where was an FX relationship manager.
"With over 40 years combined FX Options experience, Simon and Asa have unrivalled market knowledge. Their extensive list of contacts, combined with Laura's comprehensive FX relationships in Europe will help to drive our future growth," said Mark Suter, executive chairman and co-founder of Digital Vega.
He continued that based in Singapore, Nursey will head up Digital Vega's business development across the APAC region, while Attwell oversees delivery of its new FX options central limit order book, with a focus on the firm's market data services.
"By connecting to new liquidity providers and clients in Europe and Asia, enhancing our vanillas platform and launching a new exotics service, Digital Vega can build on its leading position in electronic FX options trading," Suter added.
Digital Vega recently onboarded Standard Chartered as a liquidity provider, expanding liquidity across its multi-dealer electronic trading platform, known as Medusa. The Medusa platform aims to facilitate its institutional clients as increasing numbers of over the counter (OTC) and derivatives markets migrate to more electronic trading models.