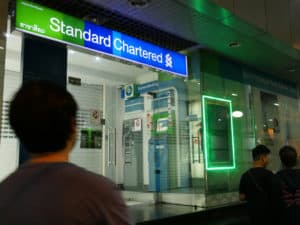 FX options electronic trading firm Digital Vega has onboarded Standard Chartered as a liquidity provider, in a move to add broader liquidity to its trading platform.  
Digital Vega said that the addition of Standard Chartered as a liquidity provider on its multi-dealer electronic trading platform, known as Medusa, will bring depth to its clients, particularly in emerging markets. Standard Chartered actively trades more than 100 currencies, and prices a range of emerging markets and G10 currencies.
"As more of our clients adopt electronic trading it is important that we serve them via their preferred channels on a global basis, which includes Digital Vega's Medusa platform. This is particularly important as we continue to grow our FX Options business," said Alex Axentiev, managing director at Standard Chartered. "We have been impressed with Digital Vega's platform from the outset and look forward to continuing our close working relationship in the future."
Digital Vega's Medusa platform aims to facilitate its institutional clients as increasing numbers of over the counter (OTC) and derivatives markets migrate to more electronic trading models. The firm is currently expanding to support new asset classes and add new financial products to its Medusa trading platform.
"The FX options market continues to migrate to electronic trading channels, with the pace of change accelerating, due to regulation, transparency and increased efficiency. Clients are increasingly asking for help to evidence best execution, and as the leading multi dealer platform, we are able to do just that," said Mark Suter, executive chairman of Digital Vega.
"We are delighted that Standard Chartered has joined Medusa, bringing a strength and depth in emerging markets to our clients, and we look forward to working with them on our FX options platform, and a range of planned new services."