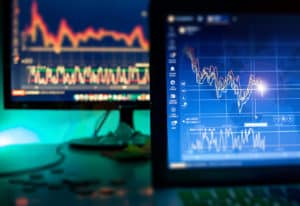 The head of equities technology for Russia at Deutsche Bank has been hired by broker BCS Global Markets, as the firm implement its IT strategy with automation and connections to new markets.  
Dmitry Trub has been appointed chief information officer at BCS Global in Moscow, reporting to the firm's chief executive, Roman Lokhov. Trub will be responsible for driving software development across the Russian-based broker's investment banking services for institutional clients.
He joins BCS Global from Deutsche Bank where he spent almost eight years in senior equities roles, such as co-head of trading technology for Russia, and most recently, director and head of global markets equities technology, where he led software development to simplify order management and execution.
Trub's departure from Deutsche Bank follows the German institution's move to close its equities trading franchise globally, and transition its prime brokerage and electronic equities business to BNP Paribas, as part of major restructure. The restructure included the loss of around 18,00 full time positions and a targeted reduction in adjusted costs of around €6 billion by 2022.
"As one of the most high-tech companies in the financial sector, we put a focus on our investment bank's IT platform as a key factor in the development of our products and services for BCS Global Market's institutional clients, as well as our for business development in Russia and internationally," said BCS Global CEO, Lokhov. "I am confident that his unique experience in shaping technology development strategy will enable him to make a great contribution to the future of the company."
Earlier this year, the US subsidiary of BCS Global launched a new trading platform for global equity trading and settlement for institutional investors. BCS Americas, which became a registered member of the New York Stock Exchange last year, said that the new platform combines its trading analytics with a global market reach, as well as algorithmic trading and smart order routing capabilities.