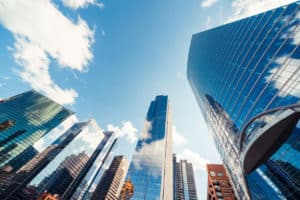 Cowen Digital, the investment bank's recently launched digital assets division, has appointed Taylor Cable as its new managing director for Cowen Digital Europe, based in London.
"In today's climate, there is no better time to be joining a firm which has built its digital asset business with the needs of institutional investors in mind from the very outset," Cable told The TRADE.
"Despite the current bear market, the building out of infrastructure at buy side firms shows no sign of slowing down. Cowen Digital is ideally placed to provide safe, secure access to this growing asset class for regulated firms looking to invest in digital assets and tokenisation as well as those wanting to invest in the innovative blockchain platform which are creating the companies of tomorrow." 
Cable formerly held institutional positions at Blockchain.com including COO of BCAM (Blockchain.com Asset Management) and head of institutional client trading. Prior to Blockchain.com, he was COO and executive director at AiX and spent 16+ years at Moore Capital Management in a variety of positions including portfolio manager and senior trader.
In his new role, he will lead both the European and Asian activities for Cowen Digital.
"Expanding in Europe and Asia is a natural progression, and will ensure Cowen Digital can continue to service clients in person with the distinction and operational excellence it's known for and provide the 'follow the sun' coverage institutions require."
The Cowen Digital initiative, first announced in March, has been live trading with clients since the beginning of the year. Headed up by Drew Forman and Eric Rose, the platform is intended to offer a mirrored service to that which the bank offers in the traditional equities markets: including trading, research, sales, and investment banking services, among others.
"All of these services that we take for granted and where infrastructure is already built and is a well-established business across Wall Street in traditional finance, that's what we're trying to recreate here at Cowen Digital," Forman told The TRADE earlier this year. "There is a hole in this space in terms of digital asset coverage for institutions."
Speaking on the new appointment, he commented: "As Cowen Digital continues to grow, we are thrilled to have an executive of Taylor Cable's calibre to head up our expansion into Europe and Asia. Taylor is an important addition to our growing team as we expand our range of products and services globally."