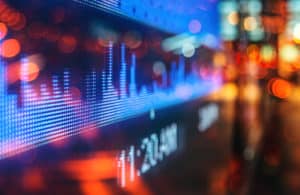 Cowen will take over the prime brokerage business of Global Prime Partners (GPP) in a move which could boost its European presence through new personnel and clients.
GPP announced in late-January that it would be shuttering its prime brokerage division after falling victim to increased regulatory costs and capital restraints.
Cowen's move will see GPP's prime brokerage team come onboard with the US-headquartered firm, including personnel from the sales, operations, client service, onboarding and trading teams.
Cowen will also acquire from GPP a license for its Global Back Office (GBO) proprietary books and records software to support its Prime Brokerage Business. The final part of the agreement will see GPP provide Cowen with custody, clearing and other related services.
"As competitors in the European Prime Brokerage market, we have long respected the GPP team," said Mike Rosen, global co-head of prime brokerage and outsourced trading, Cowen. "We are pleased to have the prime brokerage team join Cowen and to work together to support clients and build on our momentum."
GPP said in January it would close its London-based prime services unit following an extensive review of its main business lines, as it opted to focus on its wealth solutions and clearing and custody services.
"Profit margins in prime brokerage have been contracting for some time while the inherent risks of lending as well as regulatory capital requirements are increasing," GPP stated at the time. "Our focus going forwards will be on growing our global clearing and wealth custody capabilities, and we will be making investments in these areas to achieve our business objectives over the coming years."
Launched in 2010, GPP sought to carve a place in Europe's prime brokerage market and capitalise on the swathe of hedge funds that were being dropped as clients by many of the bulge-bracket banks. It had also expanded into providing capital introduction services through a joint venture with Edgefolio, and had used BNY Mellon and Deutsche Bank for clearing, custody and execution.
Over the past two years, GPP has sought to grow its prime brokerage business after recruiting several industry experts from Morgan Stanley, Societe Generale and Citi. However, in May, GPP's head of prime brokerage, Sean Capstick, left the firm to join Cantor Fitzgerald as head of prime brokerage for EMEA.