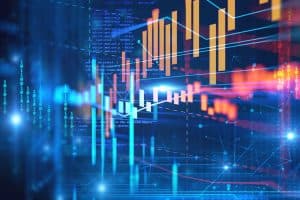 Electronic credit trading platform provider Trumid has said it saw record activity in January following increased buy- and sell-side adoption of its trading protocols.
Average daily trading volume for January at Trumid was $761 million, up a significant 325% from January in 2019, and a 241% surge from full-year 2019. The record activity took place on Trumid's Market Centre bond trading platform, which allows for anonymous and disclosed deal-to-client trading. 
"Using technology to improve trader workflow has been a large focus for us coming into 2020," Mike Sobel, president of Trumid, commented. "We're encouraged by the rapid adoption that we're seeing across our buyside and sell-side users."
New York-based Trumid provides a trading platform aimed at increasing the volume of corporate bonds that are traded electronically. Focusing on block trades, Trumid deploys a data-driven platform with various trading protocols, which can be integrated with other systems and scaled into other products.
The firm added that user participation on the platform has continued to grow with almost 500 users executing a transaction on the platform in January. More than a third of attributed trading volume during the month was also in trades of more than $10 million in size. 
The record at Trumid follows the firm's recent investment from Citigroup as the US investment bank looks to leverage the growth of algorithmic and portfolio trading in the credit space. Citi backed Trumid via its Spread Products Investment Technologies (SPRINT) program within the Citi Markets FinTech Investments Unit.
More recently, Trumid teamed up with data automation specialist Inforalgo to streamline increasingly electronic trading processes for corporate bond clients. The partnership with Inforalgo will provide on-demand integration to Trumid Market Centre, for eased straight through processing.