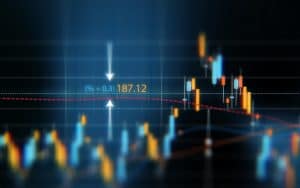 US bond trading platform provider Trumid has teamed up with data automation specialist Inforalgo to streamline increasingly electronic trading processes for corporate bond clients.
In a statement, Trumid said the partnership with Inforalgo will provide on-demand integration to its trading platform, Trumid Market Centre, for eased straight through processing. The move aims to broaden trading opportunities with simpler connectivity to more venues.
"Traditionally, the majority of bond trading activity has been very manual. However, electronic trading, and transaction management in general, are rapidly growing," said Josh Hershman, chief operating officer at Trumid. "In turn, connectivity becomes much more relevant – presenting the opportunity to streamline processes and improve efficiency."
Trumid added that with various integration options and by prioritising straight through processing, automated data flow and removing the need to key in data manually between systems, its US-dollar corporate bond trading clients will benefit from increased efficiency.
"Connectivity is significant in our market. The more connections a vendor has, the easier it is to use that platform," Hershman added. "Trumid is already connected to multiple OMS and EMS (order and execution management systems) providers, and Inforalgo gives us another important connection used by our clients. This is a win-win-win – for us, for Inforalgo, and for our clients."
Trading volumes at Trumid also increased 230% year-on-year in November, with average daily trading volume of $480 million. The firm's client base also grew this year, with more than 450 buy- and sell-side firms currently using the platform.
At the same time, US investment bank Citi made a strategic investment in Trumid as it looks to grow algorithmic and portfolio trading in the credit space. Citi backed Trumid via its Spread Products Investment Technologies (SPRINT) program within the Citi Markets FinTech Investments Unit.