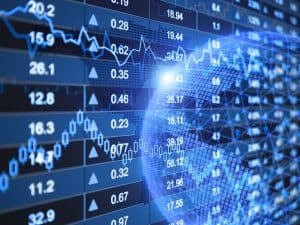 US derivatives exchange CME Group has said its FX futures surged to a new single-day volume record of 2.7 million contracts earlier this month.
The new record was set on 11 December, exceeding the previous record of 2.5 million contracts set on 14 June 2017.
Open interest, the number of active positions held by market participants without delivery or offsetting, for FX futures also reached a new record of 2.3 million contracts on 11 December, up from the previous record of 2.2 million contracts set just the previous day. Larger open interest holders in FX futures also reached a record 1,261, up 18% in 2019 compared to the year prior.
"Customers are increasingly accessing the deep liquidity, as well as capital and cost efficiencies, offered by our listed FX products to manage their FX exposure," said Paul Houston, CME Group global head of FX. "Record open interest, combined with our recent reductions in minimum price increments for calendar spreads in euro, yen and pound pairs, has continued to strengthen liquidity and reduce the cost to trade during this year-end roll period."
In October, CME Group teamed up with Google to offer its futures and options market data on the Google Cloud platform. The move provides market participants with access to CME Group's market data from anywhere via an internet connection, with data from CME's electronic trading system for futures and options across asset classes, Globex, as well as third-party data sources.
CME Group also saw its highest quarterly average daily volume in Asia Pacific on record in the third quarter. The exchange operator said that 1.2 million contracts were traded in the region over the period, up 61% year-on-year.