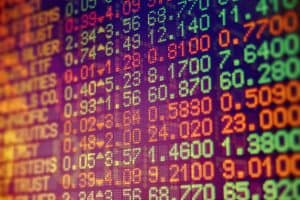 Deutsche Börse's FX trading division 360T has confirmed the launch of an automated FX swaps limit order book with mid-rate matching functionality.
Known as 360TGTX MidMatch, the fully visible limit order book allows market makers to stream curves out to two years, with a swaps data feed developed by 360T with the help of 20 banks acting as the mid-reference for grey-book risk exchange.
The platform also provides full audit and surveillance capabilities, as well as a complete reporting suite. ANZ and Commerzbank were the first banks to execute trades on the multilateral trading facility (MTF), 360T said.
"The ability to electronically exchange risk at mid, comes at an opportune time in the FX swap market where low volatility has led to spread compression and dealers are looking for more advanced order types to help them manage their exposures," David Thorne, head of eFX trading in EMEA at ANZ, commented.
Simon Jones, chief growth officer at 360T, added that the move is a paradigm shift as capabilities that have been available within the spot market and other asset classes for years will now accessible in the FX swaps market.
"We built this with both the trader and the auto-hedger in mind, allowing market takers to become market makers and greatly improving price discovery," Jones said. "Offering options which allow participants to fully automate the credit process has been a long road but this will change the way FX swaps are executed."
Last month, 360T completed the first trades in streaming non-deliverable forwards (NDFs). Expanding on its disclosed request for stream, the 360TGTX streaming NDFs were launched in response to demand for an alternative hedging venue, supporting both disclosed and anonymous trading.