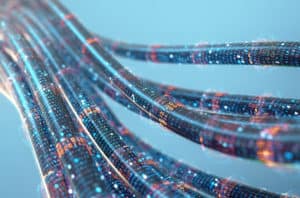 Deutsche Börse's FX business and platform 360T has launched streaming non-deliverable forwards (NDFs) after recently completing the first trade.
The 360TGTX streaming NDFs expand on 360T's disclosed request for stream providing clients with more access to NDF liquidity. The launch is in response to demand for an alternative hedging venue, and it supports both disclosed and anonymous trading.
"It is clear from the latest surveys and client feedback that the NDF market has evolved significantly over the last few years," said Simon Jones, chief growth officer at 360T. "Streaming NDFs in the electronic communication network (ECN) space is a logical evolution and we believe there is space for a faster, more flexible offering. Couple the GTX technology with the 360T franchise and we have a truly differentiated client and inter-dealer offering."
The product will be available initially to firms executing off-SEF (swap execution facility), with plans to expand with an on-SEF version in the first quarter of next year. 360T added the launch of streaming NDFs coincides with market makers expanding their algorithmic trading capabilities to include NDFs.
Deutsche Börse formed the 360TGTX venue after acquiring the GTX ECN from GAIN Capital last year for $100 million. GTX ECN was combined 360T to create a large OTC FX marketplace, supporting disclosed and anonymous OTC FX spot, forwards, swaps, options and NDFs trading.
The acquisition expanded 360T's presence in the Americas, with more than 40 FX professionals servicing its combined clients across the US, Latin America and Canada.