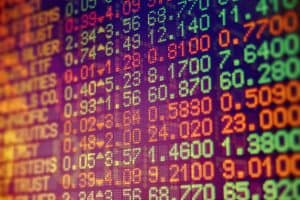 Exchange operator Cboe Global Markets has made moves to expand its information solutions division and acquired two derivatives analytics specialist providers.
In a statement, Cboe confirmed that it has acquired real-time risk and margin analytics provider for derivatives markets, Hanweck Associates, as well as portfolio management platform provider, FT Options. The deals closed on 3 February, but terms were not disclosed. 
"Bringing data and analytics firms that pioneer unique information solutions to Cboe helps us accelerate the pace of innovation and better serve our global clients," said Ed Tilly, CEO of Cboe Global Markets. "Adding Hanweck and FT Options to our information solutions group will help us deliver a more integrated product suite in less time and support trading through better asset pricing and risk management software."
The acquisitions follow Cboe's plans to acquire equities clearing house EuroCCP as it looks to pursue clearing and equity derivatives trading business opportunities in Europe. Cboe entered into a definitive agreement to acquire EuroCCP in December 2019, and the deal is expected to close during the first half of this year, subject to regulatory approvals and clearances.
New York-based Hanweck delivers real-time analytics to banks, brokers, hedge funds, central count parties and exchanges grappling with balance sheet constraints. Cboe said the business will provide its clients with better understanding of how to optimise balance sheets with margin calculations of non-linear instruments and data for portfolio allocations and hedging.
Similarly, FT Options, a subsidiary of Chicago-based FT Providers, operates automated and integrated applications for research and analytics across options, futures and light exotics for proprietary trading firms and hedge funds. FT Options will expand Cboe's tools for managing risk. 
"Cboe Information Solutions combines a holistic offering of value-add data services to help our clients meet their business and strategic objectives better, faster and smarter," said Catherine Clay, head of information solutions at Cboe. "The cutting-edge services provided by Hanweck and FT Options are additive and highly complementary to our offering, enabling us to take the customer experience to the next level by helping them evaluate their portfolio risk at all times."