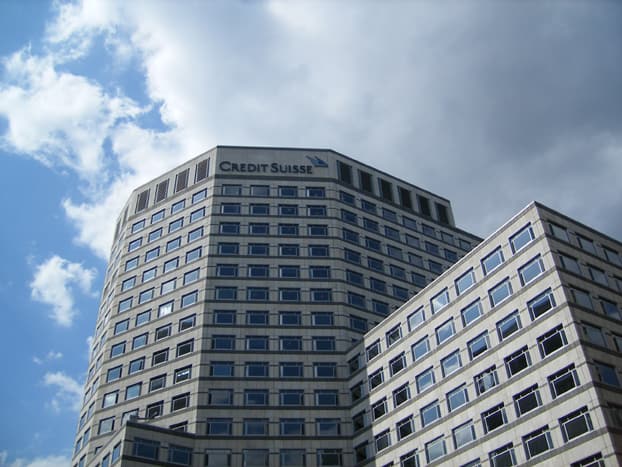 Credit Suisse and Barclays have settled investigations by US regulators into their dark pools, by agreeing to pay a combined $154.3 million in fines.
Both financial institutions settled federal state charges after being accused of misleading investors in their dark pools.
Barclays admitted wrongdoing and will pay $35 million to the US Securities and Exchange Commission (SEC) and a further $35 million to the New York State attorney General (NYAG).
In a statement released on Sunday, Robert Cohen, co-chief of the Market abuse Unit at the SEC, said: "Barclays misrepresented its efforts to police its dark pool, overrode its surveillance tool, and misled its subscribers about data feeds at the very time that data feeds were an intense topic of interest."
Cohen added: "Investors deserve fair and equitable markets without this misbehaviour."
Credit Suisse have agreed to settle the same charges by paying $30 million to the SEC plus a further £24.3 million in disgorgement and prejudgement interest. $30 million will also be paid to NYAG bringing credit Suisse's total to $84.3 million.
Joseph Sansone, also co-chief of the market Abuse Unit said: "Two Credit Suisse alternative trading systems (ATS) failed to operate as advertised, and failed to comply with numerous regulatory requirements over a multi-year period,"
Sansone concluded: "The Commission's action today sends a strong message that the agency will continue to scrutinise ATSs for compliance with the securities laws."
SEC chair Mary Jo White said: "These cases are the most recent in a series of strong SEC enforcement actions involving dark pools and other alternative trading systems,"
White added: "The SEC will continue to shed light on dark pools to better protect investors."
The settlements are among the biggest relating to dark pools to date, which have been criticised for a lack of transparency over who is trading in them. Dark pools cut costs for banks, as they do not have to pay fees to stock exchanges when trades are executed within their dark pools.
Andrew Ceresney, director of the SEC's enforcement division, said in a statement: "Dark pools have a significant role in today's equity marketplace, and the firms that run these venues must ensure that they do not make misstatements to subscribers about their material operations,"
Ceresney concluded: "These largest-ever penalties imposed in SEC cases involving two of the largest ATSs show that firms pay a steep price when they mislead subscribers."