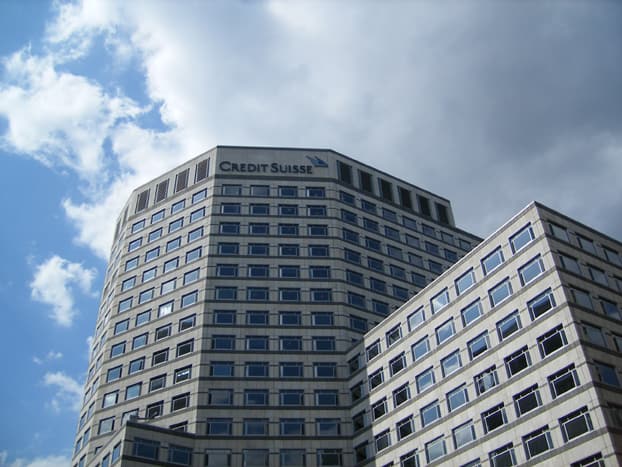 The CEO at Credit Suisse has expressed his confidence in robotics to continue cutting costs after making gains in the second quarter this year from 'intense' restructuring.
Speaking on the quarterly earnings call, Tidjane Thiam, told investors the bank introduced 58 robots into production so far this year, anticipating 150 in total by year-end.
"In operations, a robot manages five times more transactions than a human being," he said.
Within the global markets business at Credit Suisse, Thiam confidently stated the firm is on track to cut costs to CHF 4.8 billion for the full year.
Outsourced resources have decreased around 23% since December 2015 and 80% of those are under managed capacity contracts. The bank said it is looking to move two-thirds of these to managed services to bring about a further 30-40% of savings.
Global markets produced CHF 3.2 billion in net revenues in the first half of this year, up 15% compared to the same period last year. Thiam described this as "a very important milestone for us," despite its fixed income trading sales plummeting 29% year-on-year.
"The difficult environment for equities sales and trading continued in the second quarter with lower market volatility and a continued low level of client activity, particularly in equity derivatives, albeit the performance in cash was more resilient year-on-year," he said.
Equity derivatives, a traditionally strong area for Credit Suisse, particularly in Asia, was hit hard by the low volatility. 
Thiam explained: "We're not getting those revenues. And we have a continued upside of connecting APAC market better with the wealth management business.
"There's a strong demand from our clients to access our trading platform, and there is much more we can do there."
Chief financial officer at Credit Suisse, David Mathers, revealed plans to move the emerging market finance and derivatives businesses into a formal partnership of international wealth management and the Swiss Universal Bank.
He said the partnership will 'substantially' increase the diversity of product offerings for clients and improve the integration between the trading businesses and its private banking flows.