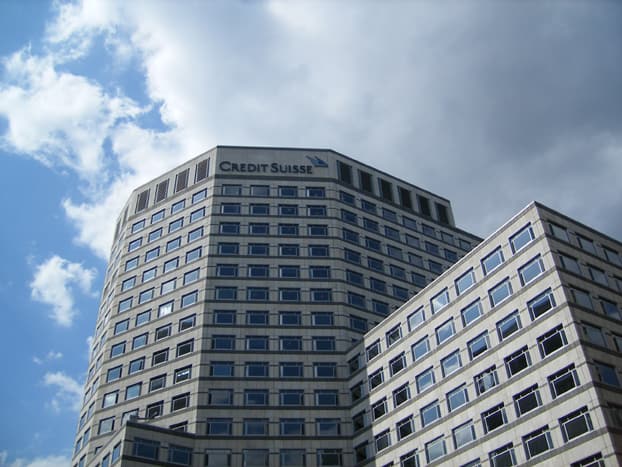 Credit Suisse's fixed income and equity sales trading functions saw net income fall by 18.1% for the second quarter of 2016, compared to the same three months in 2015.
Fixed Income sales and trading revenue fell 15.8% when the second quarter of 2016 was compared to the same quarter in 2015, down from CHF 1.06 billion in Q2 2015 to CHF 889 million in 2016.
Trading income from equities was down even further. The second quarter of 2016 brought in net revenue of CHF 1.01 billion, down 20.2% on the same quarter of 2015 which attracted net revenues of CHF 1.26 billion.
The disappointing net income in the trading operations came despite a stronger-than-anticipated quarter for the banking group as a whole.
Group net profit for the second quarter of 2016 was CHF 170 million, up from CHF 1.05 billion in the same quarter of 2015. Market analysts had been expecting a loss of up to CHF 37 million.
In a media statement, Tidjane Thiam, chief executive officer of Credit Suisse, said: "Our cost cutting program is progressing at pace, and we are working hard to build a more flexible, more resilient and more efficient bank that is fit for the new post-crisis regulatory and economic environment.
"We remain cautious in our outlook for the second half of 2016 in view of the uncertainty created by significant geopolitical and macro-economic concerns, reinforced a few weeks ago by the outcome of the UK referendum.
"In the coming quarters, we will continue to work steadily towards delivering our longer-term objectives and creating value for our clients and shareholders."