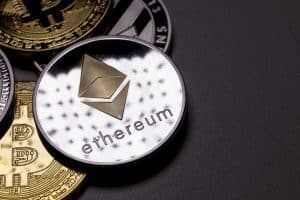 The cryptocurrency industry breathed a sigh of relief  after the US financial watchdog stated it does not consider the Ether cryptocurrency to be a security.
Director of the division of corporate finance at the Securities and Exchange Commission (SEC) William Hinman told delegates at the Yahoo Finance All Markets Summit: Crypto conference in the US that, based on the regulator's understanding of the cryptocurrency, it does not fall under the securities category.
"The Ethereum network and its decentralised structure, current offers and sales of Ether are not securities transactions," Hinman said. "And, as with Bitcoin, applying the disclosure regime of the federal securities laws to current transactions in Ether would seem to add little value."
The decision by the SEC brought a huge amount of relief to the crypto community, many of whom were concerned that a different stance could have caused mass panic across the industry and market. It also brought one of the first signs of regulatory clarity from the US regulator.
"Recently the SEC chairman, Jim Clayton, made a similar statement about Bitcoin but seemed forthright in this belief that all ICO's were securities," Wayne Lloyd, senior manager and crypto advisor for Publicis.Sapient, tells The TRADE. 
"This led many in the community to raise concerns that all digital assets, apart from those assets forked off the Bitcoin network, would suffer an unprecedented 'black-swan' event that would spark panic selling and price depreciation right across the crypto asset market. For institutional investors, such an event would have made investing unappealing to say the least."
Similarly, chief marketing officer at cryptocurrency exchange CoinFloor, Teana Baker-Taylor, sees the SEC's decision on Ethereum as a positive step towards regulators beginning to assess token activity characteristics. 
"Continued evaluation of the technology and the differences in token design, as well as ongoing discussion with industry will hopefully help the ecosystem as a whole to be better understood by regulators and enable them to assess balanced regulation," Baker-Taylor says. "Clear regulatory frameworks are needed for larger and/or regulated institutionS to enter this market with more confidence."
The move could prove to be another step towards enticing institutional investors into cryptocurrency markets. Institutional investors globally have been waiting for financial authorities to provide greater clarity on crypto trading, and across the world regulators have publicly voiced their intentions to look into it.
Just recently, the SEC appointed an associate director to work on the application of US securities laws to ICOs and cryptocurrencies. The SEC's counterpart, the US Commodity Futures Trading Commission (CFTC), has also been proactive, claiming earlier this year it is leading an international working group to build consensus and common ground with foreign authorities on cryptocurrency.
In the UK, the Financial Conduct Authority (FCA) has been praised by market participants for its openness and willingness to speak to the industry about regulating cryptocurrencies.