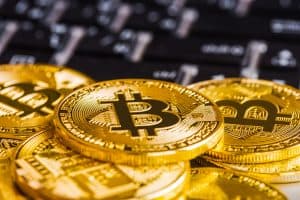 Advisory and research firm Aite Group has forecast that the total trading value of cryptocurrencies will top $1 trillion in 2018.
According to a new report, the total trading value will be 25% higher than in 2017.
"Cryptocurrencies have quickly emerged into a new asset class that nobody can afford to ignore," the report said. "As the market gradually recovers from the panic-driven sell-off in early 2018, we expect the market value of cryptocurrencies to stabilise with healthy trading activity."
Another notable finding was the importance of the over-the-counter (OTC) cryptocurrencies market. Aite Group estimates that around 21% – or $100 billion – of cryptocurrencies have been traded in the OTC market in the first four months of 2018 and expects to see an increasing market share of OTC trades moving forward.
The group found that institutional market participants are routing their orders to OTC desks for immediate access to block-sized liquidity, minimised market impact of trade orders, and security concerns over exchange venues.

"Trading liquidity is becoming increasingly fragmented on exchange venues, while institutional players usually trade with block-sizes – 1,000 bitcoin one trade would be normal for them," explained the report author, Gabriel Wang. "Trading on the OTC venues gives them a piece of mind – as they don't need to put assets on the wallets provided by exchanges – anonymity of trade and preservation of trading strategies as OTC trades don't get reported.

"As the OTC firms continue to build out their IT infrastructure to support for more functions and requirements coming from institutional players, we expect to see the percentage of trades executed at OTC venues to go up."
Institutional investors are facing a multitude of challenges before accessing the cryptocurrency market including security, market infrastructure and a lack of regulatory clarity.
Aite said the successful launch of Bitcoin futures and other cryptocurrency derivative products are helping institutional players better manage their risks, while the emergence of institutional trading platforms, particularly those established by incumbent financial technology providers, will help to further drive up institutional adoption.
Trading Technologies set up a platform earlier this year connecting to Coinbase for its clients to trade a range of cryptocurrencies, becoming one of the largest tech providers to offer access to the new asset class.

"While start-up companies in the crypto space are emerging and trying to fit themselves into the ecosystem and solve part of the puzzle, incumbent firms, especially those who already have capabilities in traditional asset classes, will continue to get into the cryptocurrencies markets and serve the institutional community," added Wang.
Last week, SIX Exchange announced its intentions to launch a fully integrated trading, settlement and custody infrastructure for digital assets in 2019.
Custody provision and safeguarding of assets is another issue, however traditional custodians are set to come to the fore with their own offerings in the near future, while venues such as Coinbase are also launching their own services.
"While the cryptocurrencies market has gained much industry attention and has garnered noticeable money flow from the institutional community, certain challenges have to be addressed before institutional adoption can reach the next level," said Aite in its report.
"The lack of a clear definition and classification of cryptocurrencies, global regulatory uncertainty, and other trading-related issues pose serious threats to the growth of this emerging asset class."