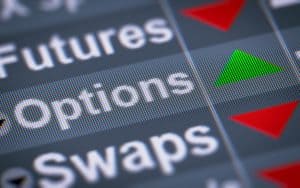 CurveGlobal has seen its volumes surge by 350% following the introduction of MiFID II in Europe, alongside several new records across the platform.
The interest rates derivatives platform said that it saw year-on-year growth of more than 350% in average daily trading volume, and 272% in open interest in January. The swell in activity had been building for several months, CurveGlobal said, as market participants sought alternatives to existing futures platforms.
CurveGlobal also set several records in January, including a new record day of activity on 16 January with 48,000 lots traded and record open interest of 441,608 lots traded on 31 January.  
"Increased volumes are welcome, but the underlying trend signifies much more," said Andy Ross, CEO of CurveGlobal. "The trading landscape is shifting with MiFID II, opening up a more competitive futures market. This is good news for all participants, as it will introduce an era of better execution, lower prices and more innovative solutions across the industry."
Since April last year, CurveGlobal has made several changes to its platform, including a reduction from one-tick to half-tick increments in its three-month sterling futures contract, a reduction in tick size for CurveGlobal government bond futures, cross margining of government bond futures against cleared swaps at LCH, and a reduction in trading fees on CurveGlobal three-month SONIA futures.
"Fractional block trading allows participants to agree a price between the bid and offer, and then apportion the contracts between the bid and offer prices to achieve this result. Half-point spreads can potentially create the opportunity for greater liquidity by reducing the cost of entering and exiting a trading position," Ross added.
Citi cleared the first buy-side SONIA trade on CurveGlobal in May 2018 after launching the futures contracts earlier in the year. In February, major dealer banks including Citi, Goldman Sachs, JP Morgan, Cboe and LSEG also participated in a £20 million funding round for CurveGlobal, to support its long-term growth and product development.