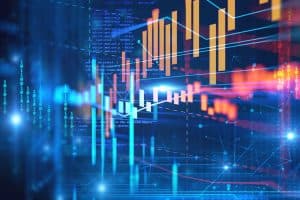 Agency execution firm Dash Financial Technologies has added real-time analytics, visualisation and reporting tools to its Dash360 platform to provide portfolio traders with further transparency on order routing.
Dash launched its portfolio trading algorithm in September, which is available on a front-end agnostic basis. Users of the algorithm will have access to the Dash360 real-time analytics, which includes realised and unrealised performance tracking, duration and cash management visualisation, TCA reporting and venue and routing analysis.
"Our team has worked for many years with investment professionals on their portfolio execution challenges, and invariably the struggles come back to shortcomings around transparency, performance and control," said Jennifer Hubbs, co-head of Dash's portfolio trading solutions group.
"As the rise of portfolio trading as a workflow continues, this new solution simplifies and visualises in real-time the huge amount of data these traders are parsing to help them focus only on outliers and other special situations, which ultimately enables them to add operational alpha to the execution process. We have had a phenomenal response from early adopters of this product thus far and are extremely excited for the broader institutional trading community to now use it." 
The Dash360 platform has also been recently upgraded in the wake of regulatory developments, such as MiFID II in Europe. At the end of last year, Dash added closing auction analytics with historic, predicted and actual auction volumes, as well as visualisations of expected execution and cash flow that Dash's closing auction benchmark will take.
"Recent regulatory changes such as MiFiD II have done a fantastic job of engendering more transparency globally in an industry that has traditionally been fairly opaque. While this is a wonderful development, this creates a tremendous amount of new data at a time when buy side is continually being asked to do more with less," David Karat, chief creative officer and Dash360 product lead, commented.
"It is therefore critical that they have the analytics, reporting and visualisation tools that allow them to cut through the noise by presenting clear, concise and actionable intelligence. Dash360 is a great platform that allows us to not only express our analytics, but continually and seamlessly innovate to ensure we remain at the forefront of the institutional technology and execution space."