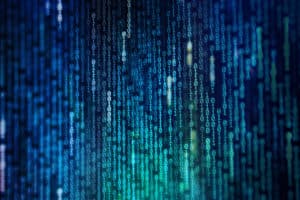 Data optimisation and the electronification of voice trading capabilities were the areas dubbed by leading fixed income trading heads to future proof trading desks during a panel discussion.
Speaking on an all-star panel looking at ways to future proof trading desks in a post-pandemic and post-Brexit landscape, Karim Awenat, head of fixed income for EMEA at Invesco, suggested data optimisation was an essential part of evolution for the fixed income trading desk.
"We have to be smarter about how we use data," he said. "And there are wider and wider data sets now available in the market."
Awenat claimed that Invesco had built an in-house data management solution to aggregate data not just from post-trade but also with analysis on the liquidity profile of portfolios.
When asked what the budget for this in-house solution was, Awenat confirmed that there was no fixed budget but instead a greater focus on having maximised integration of the solution.
Speaking on the panel alongside Awenat, Ninety One's global head of trading, Cathy Gibson, also suggested the importance of utilising data more efficiently and finding better ways of integrating it into the trading ecosystem.
In addition, Gibson suggested that the electronification of voice trading capabilities would also prove essential to safeguarding the trading desk.
According to Gibson, 60% of her volume was accounted for by emerging markets trading. She added that due to the sometimes illiquid nature of this market segment, this was still heavily voice traded.
Gibson highlighted that voice trading was often optimal in this market because it minimised market impact and that it allowed desks to avoid costs associated with trading on a venue.
"Anyway to electronify voice flow would be a step in the right direction for me," said Gibson.