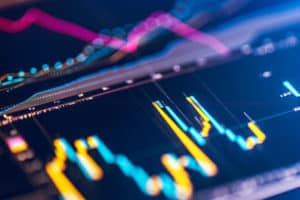 Fidelity's head of fixed income trading for EMEA, Lars Salmon, has suggested ESG ratings and scores could be used to filter which banks a fixed income desk uses to execute.
Sustainable investment was among the key themes discussed during the buy-side panel which explored the key trends that were expected to shape future desks and investment strategies.
Speaking alongside David Walker, head of fixed income dealing for EMEA at M&G Investments and Regina Borromeo, senior portfolio manager and director of global macro fixed income at Robeco, Salmon suggested ESG ratings amid the industrywide transition to sustainable investment could become central to selecting bank counterparties.
"We could end up trading with the bank that has the best ESG score," said Salmon.
While fellow panellist Walker agreed ESG and sustainable investments were a key trend due to shape the future trading desk, he highlighted the difficulty on using ESG scores to select banks.
"Nothing will be bigger than sustainable investing," said Walker. "However, using ESG scores to select banks would be hard to achieve unless you have a black and white process in place to do so."
Data proved to be a recurring topic throughout the panel with Salmon also suggesting that data differentiation of available protocols to improve best execution would be a key theme for the future desk.
"Increasing scrutiny on internal compliance and evidencing your chosen method of execution will be a key theme for dealing desks over the next two years," he said.