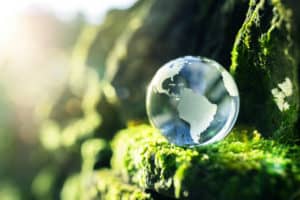 The former investment director for global sustainability at buy-side giant Schroders has left the investment manager to join Capital Group as its ESG investment director for Europe and Asia.
Belinda Gan has been appointed ESG investment director at Capital Group for its European and Asian client group, based in London, responsible for working with the investment manager's clients and associates to inform the market of its ESG approach and investment philosophy across its strategies.
Gan brings an extensive career in sustainable investment to Capital Group, having spent the last 11 years at Schroders, with over half of that in global sustainability roles.
Prior to joining Schroders, she spent a year and a half at Threadneedle Investments as an account executive, beginning her career at Goldman Sachs Australia in 2004.
"We are committed to ensuring we meet clients' needs on ESG. As we continue to bring the firm's robust equity, fixed income and multi-asset strategies to investors in Europe and Asia, this role is of the utmost importance," said Alexandra Haggard, head of product and investment services for Europe and Asia, whom Belinda will report directly to.
"Belinda's deep subject matter knowledge and experience will be key to Capital Group supporting clients' evolving ESG requirements."
Several other market participants have appointed individuals to ESG-specific focused roles as the migration to more sustainable investments continues to accelerate.
Most recently in June, Bank of America appointed two banking executives, Fernando Vicario, chief executive of Bank of America Europe DAC, and Julian Mylchreest, executive vice chairman of the global corporate and investment banking division, to head up its ESG council and focus on minimising its climate impact and low-carbon transition.