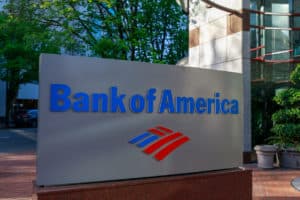 Bank of America has selected two seasoned banking executives to lead its EMEA environmental social and corporate governance (ESG) council, according to an internal memo. 
Fernando Vicario, chief executive of Bank of America Europe DAC, and Julian Mylchreest, executive vice chairman of the global corporate and investment banking division, have been elected to run the ESG council. 
It will focus on minimising the bank's impact on the climate, assessing climate-related risks, supporting clients in their low-carbon transition, and helping to drive related public policy. 
"EMEA has led the development of many aspects of how the world is now responding to environmental, social and governance issues. It is home to the world's largest ESG focused pools of capital, and has been in the front line in terms of bringing green finance into the mainstream," said Anne Finucane and Bernie Mensah, Bank of America's vice chairman and president of its international business respectively, in the internal memo. 
"We need to make sure that we fully contribute to the achievement of Bank of America's long term environmental commitments, including becoming net-zero and to the deployment of $1.5 trillion of sustainable finance by 2030."
The council will be chaired by Mensah and report directly into Bank of America's global ESG committee which is chaired by Finucane.
Major institutions have appointed individuals solely focused on ESG in newly created roles as regulation and social factors continue to drive up demand for more sustainable forms of investment. Most recent were Vanguard, the London Stock Exchange Group and Citi which all appointed ESG focused individuals to look after their sustainable initiatives.