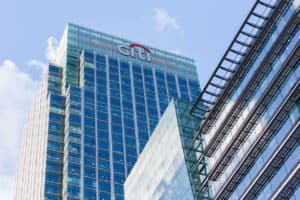 Citi has confirmed the appointment of a new head of environmental social and corporate governance (ESG) within the markets division for North America.
According to an internal memo seen by The TRADE, Meredith Chiampa will assume the role of North America head of ESG for markets at Citi after 17 years with the investment bank. 
In the role, Chiampa will be responsible for leading ESG client engagement, product development, and Citi's monetisation strategy for ESG in the North American market.
She joined Citi in 2004 as an analyst, spending most of her career in equity structuring as part of the multi-asset group, where she oversaw the development and growth of the investor structuring business and focused on creating solutions for private clients.
"As one of the lead architects of the Citi World ESG Index, Citi's new ESG benchmark, [Chiampa] brings expertise in all of these areas," said Dan Keegan, head of North America markets at Citi, and Elree Winnett Seelig, head of ESG for markets, in the memo confirming her appointment.
Chiampa replaces Jayme Colosimo who has been developing Citi's market ESG offering for the last eight months. Colosimo has taken on a new role as head of North America business advisory services. 
The reorganisation at Citi comes as part of a series of ESG appointments made by major market participants as they position themselves to keep up with rising demand for and regulation surrounding sustainable investment.
Most recently, the London Stock Exchange Group appointed a new head of sustainable product earlier this month, while Vanguard also appointed a new head of ESG strategy for UK and Europe in a newly created role in February.