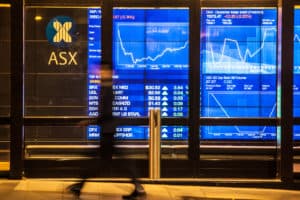 Peter Hiom, deputy chief executive officer of the Australian Securities Exchange and the driving force behind its blockchain-based post-trade project, has resigned after 23 years of service.
Hiom leaves ASX to further his interest in FinTech and blockchain technology, and will be joining Motive Partners, a global investment firm focused on financial services technology companies, as an industry partner.
He will leave the organisation on 1 July.
"Peter has made a significant contribution to Australia's financial markets over many years, first at SFE and then ASX, including the past 11 years as deputy CEO," said Dominic Stevens, ASX managing director and CEO.
"Peter is a strong advocate for embracing new technology to deliver innovation and efficiency across our industry. This is best exemplified by his leadership of the investigation and adoption of distributed ledger technology to underpin the replacement of CHESS. We thank and congratulate Peter on his service and wish him the very best."
ASX became the first stock exchange to commit to using DLT to replace its post-trade systems in 2016, but the project has been delayed on multiple occasions.
In August, The TRADE reported that 91% of CHESS users said they would be ready for an April 2022 go-live. Users that plan to connect to the new system include clearing and settlement participants, product issuer settlement participants, custodians, back-office software developers, payment providers and share registries.  
Group executive, Tim Hogben, will take on executive responsibility for the delivery and governance of ASX's CHESS replacement project. Hogben has been involved in the project since its inception, assuming day-to-day management and oversight when the project transitioned from the design to delivery phase in October last year.
The project remains on track for go-live in April 2023.
"ASX has a long history of innovation in financial markets and it has been a privilege to have been part of this journey. The company is well positioned for the technology-driven opportunities ahead, and I thank our customers and everyone at ASX for their hard work and support over the years. These are exciting times in global financial markets and I look forward to continuing to play a part in shaping the industry's future," said Hiom.