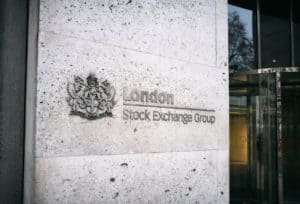 The London Stock Exchange Group (LSEG) has appointed a new head of its sustainable product team to drive its journey to more sustainable investment.
David Harris originally joined FTSE in 2002 and has since implemented several sustainable initiatives including LSEG's development of environmental social and corporate governance (ESG) disclosure and reporting guidance models for its listed companies.
In his new role which falls under the exchange's data and analytics division he will be responsible for driving sustainable and ESG product development as well as chairing an internal working group in partnership with the FTSE Russell sustainable investment team.
"Sustainable finance is now close to the tipping point where it will become the norm. The finance and investment community can drive the solutions to secure a sustainable and net zero emission future. To achieve this there is a need for robust data and analytics," said Harris.
"I am excited about our opportunity to collaborate across all client types to help join up the marketplace, to innovate, and to help solve the challenges in the integration of sustainability into the core of capital markets."
There have been a series of initiatives and new hires by participants in recent months as demand for environmental social and corporate governance (ESG) and sustainable investment strategies continue to rise.
Most recently, buy-side heavyweight Vanguard made a similar decision to appoint a new head of ESG strategy for UK and Europe, Fong Yee Chan, in a newly created role.
In March, FTSE Russell and derivatives exchange Eurex entered into a partnership that saw the German bourse launch three futures contracts and one option on 29 March.
"As our customers across the financial markets respond to the global challenge of allocating capital sustainably, this critical role is designed to ensure a focused sustainable finance strategy across LSEG. David is ideally suited to lead the sustainable finance product team," said David Craig, group head of data and analytics at LSEG and chief executive of Refinitiv.