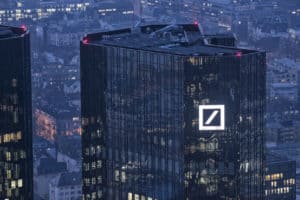 Deutsche Bank Vietnam has extended the hedging rules its FX platform, Autobahn, to help clients better manage their exposure to the Vietnam Dong (VND).
Through the extension of the rules offshore institutions can manage their exposure to Vietnam's currency in post-trade transactions including investing in local currency government bonds.
Foreign investors can access the onshore forward price to hedge their underlying government bond exposure, hedge for up to one year for long term liabilities such as intercompany loans, and roll over their hedge contracts until maturity of their liabilities.
The changes to the hedging rules follow new regulation implemented in Vietnam by the State Bank of Vietnam on 17 May which simplified onshore currency hedging for offshore investors.
"Under the new regulations, foreign institutions and corporations now have more tools to hedge their exposure to local currency fluctuations," said Quang Huynh-Buu, Deutsche Bank chief country officer.
"These rule changes are a positive step toward deepening foreign participation in Vietnam's fixed income markets, and help facilitate the growing volume of foreign investment into Vietnam."
Deutsche Bank said the initiative was aimed at catering to the growing volume of disbursed foreign direct investment (FDI) into Vietnam, which it claimed was up 6.8% year on year to $5.5 billion in April.
FX hedging initiatives have become increasingly popular with sell-side participants as a means to helping their clients cope with market turbulence. In March earlier this year, HSBC launched an analytics tool aimed at improving the effectiveness of FX hedging strategies to offer more clarity to institutional investors.