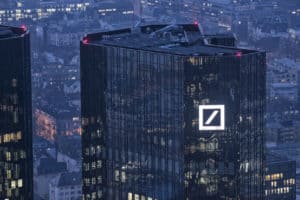 Deutsche Bank has officially begun the migration process of clients from its prime brokerage and electronic equities business to BNP Paribas.
The two banks have signed a master transaction agreement to provide continuity of service on Deutsche Bank's current platform until all clients, staff and technology can be migrated.
"I'm excited to announce the signing of this agreement, thanks to the close cooperation between BNP Paribas and Deutsche Bank teams. We are now looking forward to welcoming staff and serving these new clients. This agreement demonstrates BNP Paribas' strong commitment to institutional investors globally," said Yann Gérardin, deputy chief operating officer and head of corporate and institutional banking, BNP Paribas.
The two firms agreed on a deal in principle in July as part of the German bank's major restructuring and a complete withdrawal from equities trading, which including the prime brokerage business servicing hedge funds.
For BNP Paribas, the deal could bring significant scale as it aims to compete with the US banking giants. The agreement remains subject to regulatory approval.
"This is an important milestone for our Capital Release Unit and attests to the strength of our client offering and technology in these products. We are already making progress and are on the right track to implement this transaction thereby providing clear path for clients and staff," added Frank Kuhnke, chief operating officer, Deutsche Bank.
Deutsche Bank is aiming to finalise the completion of the transition by the end of the year, however, it has come under the spotlight as a number of high profile hedge fund clients have moved their business to a number of other banks, including Barclays, JP Morgan and UBS.