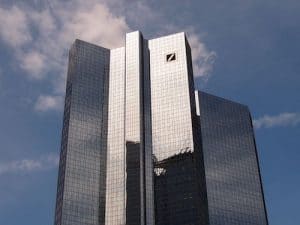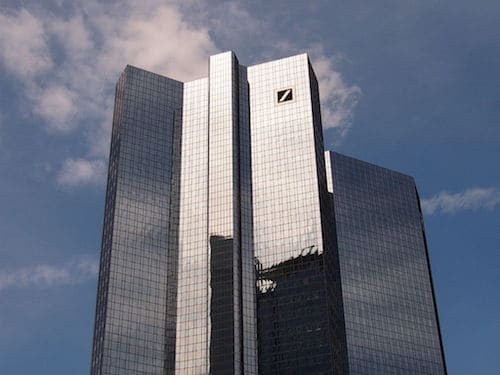 Deutsche Bank will pay a $205 million fine for various failures and misconduct across its foreign exchange (FX) trading business.
An investigation by the New York State Department of Financial Services (DFS) found that between 2007 and 2013, traders at the investment bank used online chat rooms to share confidential information, coordinate trading activity and manipulate currency prices or benchmark rates.
In some case traders would accumulate large trading positions and then use the position to make aggressive trades just before or during the fix window in an attempt to move the fix price.
The practice, the DFS said, is known as 'jamming the fix'. Certain traders at Deutsche Bank used multi-bank chats to share confidential client information in order to learn whether other traders also had large positions, so that they could coordinate trading activity to influence the fix rate.
Deutsche Bank was the largest FX dealer in the world at the time of its misconduct, and the DFS found that traders on the New York FX spot desk welcomed the misconduct due to the profits they generated because of the manipulation.
Furthermore, the investigation found that in some cases Deutsche Bank's sales staff would increase client charges for trade execution in secret, by entering misleading or inaccurate trade execution records to keep profits for themselves or within the bank.
"Due to Deutsche Bank's lax oversight in its foreign exchange business, including in some instances, supervisors engaging in improper activity, certain traders and salespeople repeatedly abused the trust of their customers and violated New York State law over the course of many years," said Superintendent Maria Vullo.
"Inadequate supervision poses serious risks to the safety and soundness of an institution, and compliance failures can help facilitate violations of policies and procedures, harm to customers and other market participants, and possible violations of federal and state criminal and civil laws and regulations."
Under the consent order issued by the DFS, Deutsche Bank will submit plans to the authority to improve its management oversight and compliance in the FX trading business.