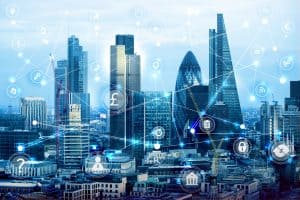 The global head of market data services at Deutsche Bank has left for a new role with financial operating systems specialist OpenFin.
Stephen Wood has been appointed global head of enterprise deployment at OpenFin where he will be responsible for driving the firm's enterprise deployment strategy. He brings 20 years experience to the company, having worked at Deutsche Bank for the past six years in senior market data roles.
Wood will work closely with OpenFin's clients, which consists of banks, asset managers and hedge funds, that are using its financial desktop application for market data, news, research and direct trading capabilities.
"As global head of enterprise deployment, he will play an instrumental role in our growth strategy, to enable major financial services vendors, FinTechs, banks, buy-side firms and hedge funds to build innovative solutions on OpenFin, and get those applications quickly and securely deployed to end users," said Adam Toms, CEO at OpenFin.
Wood added that the financial services is changing, as revenues are shrinking costs are becoming a fundamental driver to success.
"Firms can no longer afford the multiple rounds of software packaging, security reviews and testing required every time a new or updated version of an application is released," he said. "These processes stifle innovation and delay access to new features and functionality that can drive greater productivity and profitability."
OpenFin has caught the eye of major financial institutions following a $15 million funding round in February last year in which JP Morgan and NEX Group contributed. The company has since launched its Financial Desktop Connectivity and Collaboration Consortium (FDC3) with the Fintech Open Source Foundation (FINOS).
The FDC3 initiative aims to establish universal connectivity and standards across the financial industry's desktop applications.
"In order to meet client demands and deliver a cutting edge service, firms need to be able to transform their legacy technology platforms, simplify their environment and employ agile development methods so they can continue to provide their users with best of breed applications," Wood concluded.