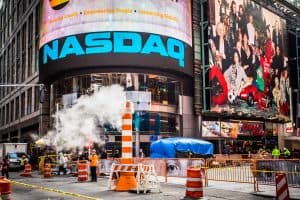 US exchange giant Nasdaq is set to introduce higher fees for institutional dark pool trades reported to its trade reporting facility.
The trade reporting facility, which is operated alongside the Financial Industry Regulatory Authority (FINRA), will increase fees for dark pool transactions as of 1 September in response to the rising costs of operation.
Nasdaq and FINRA said in a regulatory filing that dark pool trades reported to their trade reporting facility have surged 47% since 2012, but at the same Nasdaq's costs for running the facility have increased 16%.
The exchange added that a re-calibration of fees for reporting will help it to manage costs more efficiently as trading volumes rise, while also providing opportunities to upgrade the technology and performance of the reporting facility.
"The participation fee will help defray certain shared and common costs associated with the operation of the FINRA/Nasdaq trade reporting facilities, including overhead costs and the costs of developing, maintaining, and upgrading shared technology," the regulatory filing said.
"Nasdaq believes that all users of the FINRA/Nasdaq trade reporting facilities – both large and small – should bear at least some responsibility for the upkeep."
Rules already introduced by US financial watchdog the Securities and Exchange Commission (SEC) mean that all transactions, including on-exchange and dark pool trades, must be reported to a consolidated data feed via a trade reporting facility.
The fee hike, which has been estimated to total around $3.5 million per year, could see some firms change reporting behaviour and possibly incur lower reporting costs based on the new thresholds.
Although Nasdaq and FINRA warned that firms could also move reporting to another facility, and investors could incur the costs of the fee increase if costs are passed down to clients.
"Nasdaq advises that it expects to earn a profit from the proposed changes, but it believes that such profit represents a reasonable return on its work in support of and investments in the FINRA/Nasdaq trade reporting facilities, and that the extent of such profit will be subject to and constrained by competitive pressures."