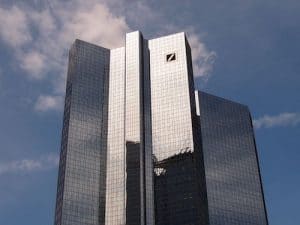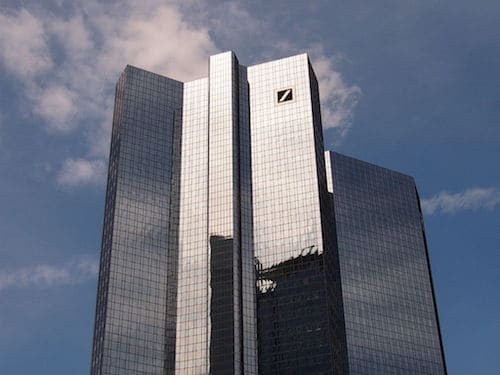 Deutsche Bank has gone live as the first German investment bank to offer client clearing for credit default swaps through LCH CDSClear.
Asset management firms MEAG and Union Investment are the first buy-side clients to connect to CDSClear via Deutsche Bank, clearing European and US credit default swaps at LCH, according to the UK clearinghouse.
"We're delighted that Deutsche Bank is the latest clearing broker to join our growing network of firms offering their clients the ability to clear credit derivatives at LCH. The German market is a major hub for credit derivatives, and we are pleased to welcome additional clients from Germany as our customer base continues to expand," said Frank Soussan, global head of CDSClear at LCH.
Jan Reher, senior portfolio manager for fixed income at MEAG, added that central clearing allows MEAG to better manage risk for its credit derivatives trading and connecting to LCH provides access to a broad range of cleared US and European credit default swaps products.
Christoph Hock, head of multi-asset trading at Union Investment, stated that transparency is an important element of risk management, and LCH CDSClear allows Union Investment to trade and clear credit derivatives in a standardised manner.
"Within the European CCP landscape LCH has a wide range of credit derivatives available. On these grounds we are happy to have set-up the business relationship to LCH CDSClear to enhance delivering highest quality standards of best execution to our clients," Hock concluded.
Earlier this month, LCH announced it has implemented three workflow automation tools from trading software provider genesis across its foreign exchange, swaps and credit defaults swaps segments. genesis worked with LCH to build a suite of complementary solutions including a credit default swaps option electronic exercise platform for CDSClear to help to support business growth.
"We are committed to the derivatives clearing business and continuously review our offering to evolve and grow in line with the demands of our clients. Offering clients access to LCH CDSClear will provide them with more choice, and we are delighted to have completed this milestone," Nic Maalouf, global head of listed derivatives and clearing at Deutsche Bank, also commented.