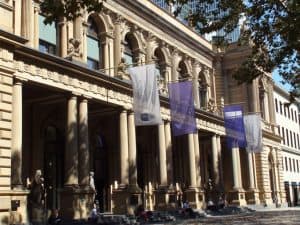 Deutsche Börse has established a new business unit focused on financial intelligence in investment management, following the closure of its acquisition of analytics firm Axioma.
Known as Qontigo, meaning "with you", the division incorporates Axioma's portfolio construction and risk analytics tools with the exchange operator's indices STOXX and DAX, and it will be led by Axioma's chief executive founder, Sebastian Ceria, as CEO.
Deutsche Börse said that the new company will equip clients to address trends reshaping the investment industry, including the rise of passive investing and smart beta, new technology infrastructure for scale, and the shift towards customisation of services.
"With Qontigo we are creating a buy-side intelligence leader that provides indexing products and analytics to meet the growing demand for increasingly sophisticated solutions and a platform for future growth in line with our Roadmap 2020 ambitions," said Stephan Leithner, member of the executive board of Deutsche Börse.
As part of the launch, Deutsche Börse added that updated branding will also be introduced across STOXX, DAX and Axioma to create a visual alignment of the unified entity. Global growth equity investor, General Atlantic, has also invested around $720 million in Qontigo, part of which was used to finance the exchange's acquisition of the firm.
"We will build upon the strengths of Axioma, STOXX and DAX to create a client-centric growth company – one driven by a strong entrepreneurial spirit, a relentless commitment to innovation, and the deployment of modern technology," Qontigo CEO, Ceria, commented. "With the support of Deutsche Börse Group and General Atlantic, we look forward to providing next-generation investment intelligence to our clients."