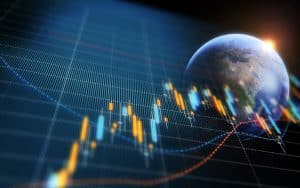 Numis Securities will deploy the post-trade processing cloud platform from Torstone Technology as it looks to automate more operations in the wake of MiFID II in Europe.
The broker-dealer has signed a multi-year agreement with Torstone Technology to install Inferno, the cross-asset, post-trade platform that supports middle and back-office straight through processing, for its equities trading business.
"We require a single, integrated, scalable and cloud-based platform capable of providing the breadth of functionality and flexibility to execute our business and continue to offer the level of service our clients expect," said Tim Valmas, head of technology and operations at Numis Securities. "We believe that Inferno aligns closely with our strategy as we see trade execution and processing becoming increasingly electronic and automated in a post MiFID II world. Inferno will deliver what we need today and fulfil our future business goals."
Inferno combines middle, back-office and accounting functions from trade capture, confirmation, settlement and reconciliation, which it said will allow Numis Securities to improve its overall business operations and decrease manual input.  
"Our solution will support Numis in minimising operational risks, reducing costs and achieving greater control. We look forward to working with Numis and continuing to drive efficiencies through our agile, integrated platform," Brian Collings, CEO of Torstone Technology, added.
Earlier this month, Credit Suisse's investment banking business in Canada moved away from an outsourcing model and opted to deploy the Inferno platform following a review of its operations. The project, which is already underway, will focus on the bank's institutional equities business.