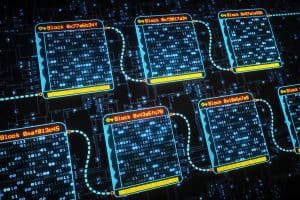 A new test of the Digital Asset (DA) blockchain platform showed it processed upwards of 27,000 trades per second, far exceeding the latest prototype developed by market infrastructure DTCC.
The test, conducted by IT financial services consultancy GFT, confirmed the platform could support 27,000 trades per second for a sustained period of time, which equates to approximately 81,000 distributed ledger technology (DLT) transaction updates per second.
DA provided GFT with access to the platform's code base and a production-like environment to simulate a typical trade day for a cash equities market and a real-time market simulation based on historical data.
"GFT's performance test demonstrates the throughput capacity of the DA Platform can meet the demands of major markets. We are delighted that GFT's findings have validated that the highest standards of integrity and privacy do not sacrifice performance," said Blythe Masters, CEO, Digital Asset. "We are very optimistic about what this outcome will mean for the industry at large."
The Australia Securities Exchange (ASX) is currently underway with replacing its post-trade equities platform with a DLT platform designed by DA.
Earlier this week, DTCC released results of its blockchain-based clearing and settlement platform for the US equity market, and revealed it could process nearly 6,300 trades per second for five continuous hours, totalling 115 million trades daily.
However, the DTCC emphasised the test is a starting point for using DLT for settlement, and only basic functionality was tested, with additional work required to determine if the technology can be used to meet the resiliency, securitiy and operational needs to replace its existing system.