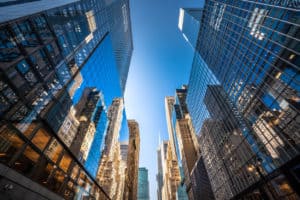 DTCC has named a managing director who led its FinTech and business innovation strategy as its global head of strategy and business development.
Jennifer Peve will now be responsible for the market infrastructure firm's global corporate strategy, digital product development and strategic partnership and alliances.
She will report to DTCC president and CEO, Michael Bodson, and will also join the DTCC management committee. The appointment is effective 2 July 2021.
Peve originally joined DTCC in 2015 as executive director for business development and co-head of FinTech strategy. Prior to that, she served as executive director, OTC product management at CME Group.
In a time where technology advancement, especially in digital innovation, continues to cause industry-wide change, Peve will be responsible for maintaining strategic alignment across DTCC and ensuring coordination and adaptability of the firm's strategy.
Peve will also be responsible for leveraging new technologies to enhance the post-trade environment and position DTCC as the bridge between legacy and emerging technologies, building on initiatives she has led previously, including Project Ion – DTCC's future vision of an alternative digital settlement service – and Project Whitney – DTCC's digital product offering for private securities.
"Jennifer is a proven leader who has the unique ability to understand, conceptualise and shape the future of the post-trade environment as well as the application of new and emerging technologies to drive the creation of creative and effective products and solutions for our clients," said Bodson.
"Jennifer will bring together our corporate strategy, digital product development and strategic partnerships and alliances as we continue to make significant advances in transforming the post-trade environment and introducing and utilising new technologies to drive down costs and risks for our clients."