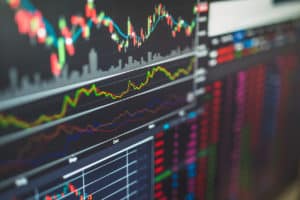 FX broker and liquidity provider Sucden Financial has expanded its FX sales team with several new hires at its London headquarters.  
Mike Wilkins joins the company as global head of FX sales, alongside Toby Warner, Ian Steadman and Steven Robinson who join in FX sales roles.  
The team bring decades of FX sales and trading experience to Sucden Financial. Most recently, Wilkins served as head of FX for Europe, Africa, the Middle East and Asia at brokerage StoneX, where he managed its foreign exchange sales and trading. 
The incoming team will help expand Sucden Financial's client base, offering the firm's range of FX services, including FX spot, forwards, swaps, OTC options, NDOs, NDFs, deliverable FX as well as third-party credit intermediation, direct ECN access, FX clearing and liquidity.  
"I am delighted to welcome Mike and the team, as we strengthen our salesforce, continue enhancing our FX services and develop our global client base," said Wayne Roworth, global head of FX, Sucden Financial. 
Earlier this year, US exchange Nasdaq unveiled an upgraded version of its cloud-based risk platform for sell-side and clearing brokers. Sucden Financial was the first institution to adopt the upgraded risk platform.  
"Sucden Financial is a well-established company and recognised leader within the FX industry, with a superior product offering. I am looking forward to drawing upon the experience of the whole FX team and building upon their success," said Wilkins.