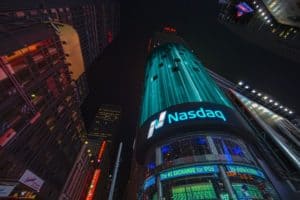 US exchange Nasdaq has unveiled an upgraded version of its cloud-based risk platform for banks, brokers, and clearing firms, with Sucden Financial being the first to adopt the system. 
The Nasdaq Risk Platform is a real-time single point of access for sell-side and clearing broker firms that supports cross-asset risk management and exchange margin funding calculations through a SaaS-delivery model.
It allows clients to consolidate risk management solutions for multiple asset classes into one single solution by integrating market data sources and risk models.
"When volatility increases, trading behaviours change and risk management evolves, so we continue to focus on developing technology solutions that help safeguard and uphold the integrity of the capital markets," said Valerie Bannert-Thurner, senior vice president and head of buy-side and sell-side business solutions for market technology at Nasdaq.
"With the new capabilities built into the Nasdaq Risk Platform, our clients can advance their real-time risk controls and analysis across assets, venues and regions."
Nasdaq also confirmed that foreign exchange broker and liquidity provider Sucden Financial has become the first client to adopt the platform to power its new multi-asset risk management system.
"Effective risk management is essential for our diversified operations," said Mike Coomber, chief risk officer at Sucden Financial. "We have worked with Nasdaq to develop a powerful real-time multi-asset risk management platform, which will further improve efficiencies within the business."
Nasdaq recently launched an initiative with UK investment bank Barclays to offer institutional clients access to the bank's principal liquidity.
The single dealer platform, named BARX Book, will be hosted on Nasdaq's execution platform where it will oversee its operations including some elements of risk control and surveillance.