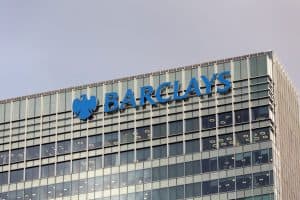 UK investment bank Barclays has launched a new single dealer platform in partnership with US exchange Nasdaq to give institutional clients access to its principal liquidity for US stocks.
Named BARX Book for Equities, the single dealer platform falls under the umbrella of the bank's electronic trading platform BARX and will grant institutional clients access to US-listed single names and exchange traded funds (ETFs).
The platform will offer clients access to a several order types and liquidity through algorithms, the smart order router (SOR), a BARX Book tactic and through direct application programming interfaces (APIs).
"It is about providing our institutional client base with access to liquidity to reduce implicit as well as explicit trading costs. This is going to be embedded within our algorithms and SOR," Nas Al-Khudairi, global head of markets electronic trading and digital strategy at Barclays, told The TRADE about the launch.
"This brings the overall ecosystem of our equities principal liquidity into one hub which we can then allow clients to have access to, bringing together all that liquidity that we have in-house and just reflecting it externally to our client base which prior to this, there was no effective mechanism to do."
BARX Book will be hosted on Nasdaq's execution platform where the markets operator will oversee the operations, some elements of risk control and surveillance, trade reporting, and clearing facilitation.
"Another key feature that we have built into our offering is the ability for clients to choose to access the principal liquidity anonymously or on a fully disclosed basis. Which again we know other SDPs do not provide," added Al-Khudairi.
Barclays has continued to make improvements to its BARX platform throughout this year, most recently updating its electronic order execution channel, the BARX Gator algorithm suite, to support NDF algorithms in August.