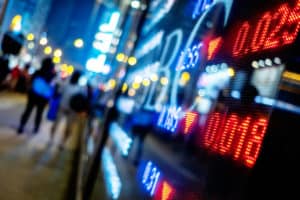 DWS Groups director of trading for Europe, the Middle East and Africa (EMEA) has left the firm after a decade, The TRADE can reveal.
Christian Schalke is due to leave Deutsche Bank's asset management business after just over 10 years, according to an update on his social media.
"After 10 years today will be my last day at DWS and it is finally time to say farewell and goodbye," said Schalke.
"I want to thank the many amazing people that I have met and worked with around the world through the years. It's been a steep learning curve, that's for sure and I sincerely enjoyed every day. I look forward to our paths crossing again in the future."

DWS Group declined to comment on his departure.
Schalke has an extensive career in financial services, having previously spent almost 10 years at investment bank Dresdner Kleinwort Wasserstein in a number of roles including commission trader for options and futures, sales trader for equity derivatives and as vice president of equity flow derivatives.
Later in his career, Schalke spent two and a half years at Morgan Stanley in derivatives sales and nearly three years at MainFirst Bank as head of derivatives sales.