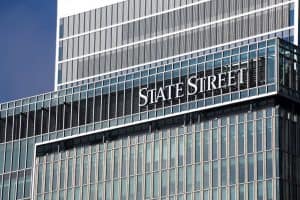 The TRADE has learned that as of 8 June, a Bloomberg filing showed State Street Global Advisors (SSGA) as holding a 7.5% stake in Credit Suisse – a holding worth around $1.5 billion – which would have made  it the number one investor into the bank.  
However, it now looks as if State Street has returned to its previous position of #22 holder, with just 0.26%, and in fact has been a recent seller of the position, divesting a $1.6 billion holding in Q4 2021.  
Given the denials issued by State Street in response to the recent rumours around a potential takeover, Wednesday's surprise filing threw up some questions from the industry – not least, around how any trade as large as that could have taken place without anyone noticing, given the current dearth of liquidity in the market.   
"How would they have got the trade done?" pointed out one trader, who requested to remain anonymous. "It couldn't have been done in the marketplace, and there is no logical seller. It looks like it's just a filing issue – or it could potentially be a transfer of stock onto State Street's balance sheet." 
It is worth noting that in the 8 June listing, the 7.5% stake was filed as taken by SSGA, the asset management arm, rather than the wider firm. State Street as a group is known better as a custodian, so it makes sense that its asset management arm might be the one to take an interest, if any takeover bid was indeed on the cards.  
However, State Street has conclusively rejected the possibility, stating: "State Street is not pursuing an acquisition of, or any other business combination with, Credit Suisse. There is no basis to the continuing market rumors. Although we have a long-standing company policy of not commenting on such speculation, we feel a response to these reports is now warranted in this instance, as we are in the midst of a pending acquisition of Brown Brothers Harriman Investor Services."  
Harris Associates is currently the main stakeholder in Credit Suisse, with 5.17%, and is a recent buyer of the stock, while Qatar Investment Authority is the next biggest holder with 5.03% and US mutual fund giant Dodge & Cox comes third with 4.99%, according to Bloomberg data as of 9 June.  
In January David Herro, of lead shareholder Harris Associates, said that he was "hopeful" of the bank's turnaround. However, he's rather changed his tune since then, and on Thursday went on record claiming that he could be supportive of a takeover from the right buyer, at the right price. "[The bid] doesn't surprise me at all given the low valuation of the business," he told Financial News. "[I would] guess perhaps others may be interested as well." 
In November last year Herro also spoke out about the possibility of Credit Suisse's asset management arm tying up with another player, such as UBS Asset Management, although warned he wouldn't entertain an offer "anywhere near" the current share price (then hovering around CHF9), claiming he'd want closer to CHF20 per share.  
The original Swiss blog that published the takeover report earlier this week suggested talks were in place at around CHF9 per share, a premium of around 30% on the current price, which would value Credit Suisse at around CHF25 billion. 
Although the Credit Suisse share price jumped almost 7% on the news of the potential merger, it fell back 5.09% yesterday to close at $6.52.