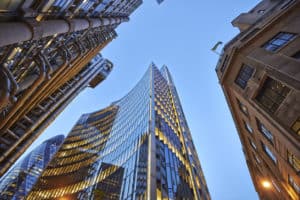 Trading solutions provider Tourmaline Partners has made two key hires in London and Sydney, as part of its expansion of global trading experts.
Gareth Pickard joins the firm as senior European equities and derivatives trader, based in London. Meanwhile, James Gleeson comes onboard as a managing director and will focus on business development as well as trading in the APAC region – based in Sydney.
Pickard will join Tourmaline's London team of buy-side traders, tasked with delivering best execution of European equities and derivatives to Tourmaline's global client base.
He brings over 25 years' experience in financial markets to the role and joins from BTIG, where he served as European head of equity derivatives for the last ten years.
Prior to that, he served as equity and equity derivative sales trader at MF Global.
Similarly, Gleeson brings over 25 years' experience to Tourmaline, this time in direct pan-Asian trading experience, spanning electronic, high-touch and block trading.
As part of his new role, Gleeson will trade equities as well as listed derivatives, while working closely with the management team focused on development in developed and emerging Asia. Gleeson will also help support Tourmaline's growing business in Europe and the Americas.
He joins the firm from Vantage Capital Markets, where he served as co-head of Asian equities. Prior to that, he served as head of Asia sales trading for Citigroup, based in Hong Kong.
"As our London office celebrates its tenth anniversary and our Sydney office enters its fifth year of operations, [Pickard and Gleeson's] deep expertise in electronic trading is a pivotal addition to our industry-leading offering," said Aaron Hantman, chief executive of Tourmaline.
"With demand increasingly coming from large asset managers, it's vital that we continue to build our team to bring our clients the best execution and unparalleled service they need to compete and deliver for their own clients."
These latest appointments follow a string of recent hires by Tourmaline in the last few months. Industry veteran, Brett Fischer, joined the firm from JP Morgan as a managing director in December last year.
Elsewhere, Michael Maloney was appointed as director of Tourmaline's US operations team, alongside Lavan Guruparan, who joined as associate director of the firm's APAC operations team.