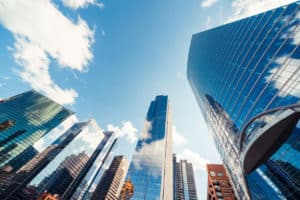 Trading solutions provider Tourmaline Partners has made various key new hires as it looks to strengthen its team of global trading and operations experts.
Amongst the new hires is Brett Fischer, who has joined from JP Morgan as managing director.
In his new role, Fischer will support Tourmaline Partners' business development and strengthen existing relationship with clients, while based at the firm's Stamford, Connecticut headquarters.
Fischer brings 25 years of institutional experience and deep relationships on both the buy- and sell-side to the firm, most recently overseeing JP Morgan's Americas electronic equity sales team.
As part of that role, he advised leading hedge funds and assets managers on trade execution and trading technology strategy.
Before JP Morgan, Fischer served as head of ITG's hedge fund sales team, a role which entailed counselling multiple hedge funds during both initial launch and their following stages of growth.
"We're excited to welcome Brett to our team as we continue to respond to growing industry demand for outsourced trading services," said Aaron Hantman, chief executive of Tourmaline.
"Brett's leadership and his understanding of information and analytics on routing options make him a valuable resource for Tourmaline and our clients.  We're confident his deep expertise in electronic trading will strengthen our industry-leading offering."
Alongside Fischer's appointment, Michael Maloney has been appointed as director of Tourmaline's US operations team. Meanwhile, Lavan Guruparan has joined as associate director of the firm's Asia-Pacific (APAC) operations team.
Maloney previously served as director at Apollo Global as well as director of operations at Covalis Capital.
Guruparan joins the firm from NAB Asset Management, most recently serving as a trade support analyst.
Maloney will be based at Tourmaline's Stamford headquarters while Guruparan will be based at the firm's office in Sydney, Australia.
"We're very happy to have Michael and Lavan join our operations teams. As seasoned operations professionals, each brings a wealth of buy- and sell-side knowledge to Tourmaline and will further fuel our growth and expertise in this space," said Dan Dispigna, chief operating officer at Tourmaline.