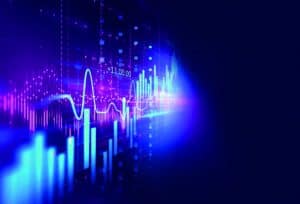 Two-thirds of buy-side firms in Europe increased their use of electronic trading for European swaps in 2020 as traders looked to improve workflow, a new study from Coalition Greenwich has found.
Buy-side firms in Europe executed 45% of their interest rate swaps electronically on a dollar duration basis last year, according to the research, with the majority taking place on trading platform provider, Tradeweb.
The study surveyed 26 European swaps traders on the buy-side primarily based in the UK and Europe. More than half of those surveyed expected the share in electronic swaps trading to grow again in 2021. 
"Several factors came together to promote e-trading last year, including work-from-home, the upcoming Libor transition and the fact that MiFID II requires that certain products trade electronically," said Kevin McPartland, head of research in the Coalition Greenwich market structure and technology group and author of the report. 
"But another tailwind is the simple fact that buy-side firms are realising the benefits of trading electronically." 
Electronic trading in the fixed income market has surged in the last 18 months due to contributing factors caused by the pandemic and remote working conditions. Statistics from a March Coalition Greenwich report found that the daily volume for fixed income electronic trading had reached a new record of $10.6 billion in January earlier this year.
The European swaps market is largely a request for quote (RFQ), with on average 72% of trading volumes from the participants surveyed taking place using the RFQ protocol. Coalition added list trading is also gaining popularity in other fixed income markets, including European swaps.
"Protocol innovation not only supports more e-trading of those products that are already on the screen, but it also opens up the window for products once seen as un-electronifiable," added McPartland. "Looking ahead, buy-side traders see the biggest potential for e-trading growth coming from diverse areas like asset swaps, swaptions and emerging markets."