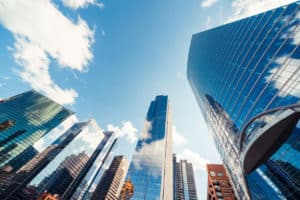 Former global head of business development at Citadel Securities, Jamil Nazarali, has been appointed as chief executive officer at EDX Markets.
Nazarali has spent the last 11 years at Citadel Securities, initially joining as senior advisor to the company's chief executive in 2011.
He later took on the role of global head of business development, operating in the role for the last four years.
Prior to that, he spent 11 years at Knight Equity Markets, most recently serving as senior managing director and head of the electronic trading group.
In addition, Nazarali has operated as a consultant at both Ernst and Young and Bain & Company.
In a social media post announcing his appointment, Nazarali described EDX Markets as "a new exchange we are launching with a consortium of industry leaders to enable safer, faster and more efficient trading of digital assets through trusted intermediaries."
Nazarali also stated that EDX Markets has been designed to meet the needs of the world's largest and most sophisticated financial institutions.
The exchange has received support from Charles Schwab, Citadel Securities, Fidelity Digital Assets, Virtu Financial, Sequoia Capital and Paradigm, with additional market participants expected to join as partners over time.